If it weren't for Hurricane Katrina, Chris Greene might not have become an expert in all things flood related.
Greene, a Georgia-based independent flood insurance agent, and founder and owner of The Flood Insurance Guru (floodinsuranceguru.com), never intended to become involved in flood mitigation or flood insurance, or any kind of insurance at all, for that matter. When he set out to get his master's degree in emergency management, he intended to specialize in weapons of mass destruction and then work overseas. But his first day in the graduate program happened to be the day that Hurricane Katrina hit the Louisiana/Mississippi Gulf Coast in August 2005.
"So, for two years I studied Hurricane Katrina; I studied Des Moines, Iowa," Greene said. His concentration on flood mitigation has led to a career educating people across the country, not only about flood mitigation and the resources available to them, but how to navigate the world of public and private insurance offerings, as well.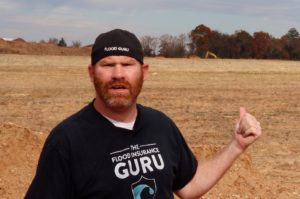 With a goal of raising awareness of flood education and flood insurance across the U.S., as well as in Canada and the UK, Greene this year embarked on aggressive plan to produce 365 flood education videos in 365 days, 150 flood education blogs in 150 days, and 100 flood education podcasts in 100 days. To accomplish that goal, he's been traveling around the country, shooting videos and addressing local flood issues.
"I just got into flood kind of by accident. … My goal was to work in emergency management for a county or city," Greene said. When he couldn't find a job in his preferred field, he accepted an offer for a sales job with Liberty Mutual Insurance Co. thinking he would eventually transition to its national catastrophe team.
"I'd been at Liberty Mutual for about five and a half years. I didn't have any desire to do sales anymore, but while I was at Liberty, I went to buy a house and I had a really bad experience," Greene said. When his lender told him shortly before the closing that the cost of his flood insurance would be $3,000, Greene knew that was wrong.
After doing some research, he was able to return to the lender with a flood policy that cost $350 a year, not $3,000. "They were like, 'how did you do that?' I said this house is built data compliant and I went to FEMA and I showed them. I showed them proof by going to the courthouse and finding the original elevation certificate from when the house was built."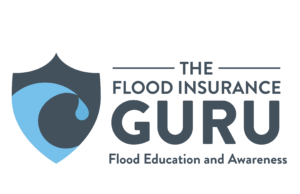 That's when Greene knew he was on to something. So, he started an independent agency, providing not just flood insurance but property/casualty insurance of all kinds. He wanted a catchy name for his website and that's when he came up with The Flood Insurance Guru.
"I wasn't really doing that much flood at the time. I just wanted something that would start the conversation. So, what happened is, people started to learn … what my master's degree was in, that I used to be a certified storm spotter for Alabama Sky 1. … A lot of this was just coming together and we kept getting more and more requests" for help with flood issues, he said.
"That brought me up to this year. … I said we're going to take the entire year and we're going to dedicate it just to flood education. We're going to pull out of the P and C industry completely, and all we're going to do is flood insurance, flood education, flood control," Greene said.
As it turned out, this was one of the worst years for flooding in the United States and those requests kept coming in. "And before we knew it, all our videos were being shot across the country on different issues. … Changes in flood maps, what are the options here, and things like that."
In addition to the videos, he was urged to write flood insurance articles, which eventually became his blog posts, as well as put out a series of flood insurance podcasts.
Greene said people don't realize how much flood issues vary from region to region, location to location. "It depends on, first of all, the mitigation efforts; it depends on the watershed, how it's managed. If there's a lot of dams in the area — like the state of Tennessee that has over 30 dams. … We're actually working on a blog right now called Dams, the Backbone of Flood Prevention for the State of Tennessee."
He cited Houston, which — in the aftermath of Hurricane Harvey, as well as year after year of massive flooding — is working to find ways of controlling excess water. In California, Greene said, there will likely be an increase in the number of high-risk flood zones due to the wildfires that have wiped out critical vegetation in sensitive areas. "Areas like that are going to be put in high risk flood zones without even knowing it because the [FEMA] maps haven't been updated yet. New flood study reports haven't been done yet," he said.
When it comes to flood education, there's a lot of awareness in states like Florida, New Jersey, North Carolina and Texas because of their coastal vulnerabilities.
"But what happens is, when you get into areas like Kansas, Oklahoma, Nebraska, even Iowa there's not a lot of education there because they're not a coastal state. They don't have to worry about hurricanes and things like that. That's where the real struggle is. So, many of these people's properties that have been flooding, they didn't have flood insurance because in many situations they were actually told by their insurance agent that it wasn't available," Greene said.
People don't think flood insurance is available in areas with low exposure, but not only is it available, those are areas where the rates are the lowest, he said. "Honestly that's what we've been teaching a lot of people — this is where the best rates actually are."
Flood insurance is always available in communities that participate in the National Flood Insurance Program, Greene said. It's very rare, but some rural communities may not join the program because it's a partnership effort with the federal government and they can't come up with the funds required for participation. He speculated that probably less than 1% of the communities across the U.S. don't participate in the program.
Private flood insurance may or may not be available in those areas, he added. "A lot of private flood insurance companies will not insure properties where they don't participate in the National Flood Insurance Program." In addition, he added, "what a lot of people don't realize is that FHA loans will not take private flood insurance unless the community does not participate in the program."
Greene said he daily compiles a log of questions received from other agents, property owners, realtors and lenders. Those queries are the foundations for The Flood Insurance Guru videos, blogs and podcasts.
While he doesn't specifically offer educational services for other insurance agents, there are resources they can take away from his the agency's media channels.
"We actually handle a lot of flood insurance for other insurance agents," he said. "On our YouTube channel we have a play list that's just for insurance agents. That teaches them the different flood zones, when do they need an elevation certificate. How would a disaster loan or flood insurance payment possibly impact their customers?"
Was this article valuable?
Here are more articles you may enjoy.