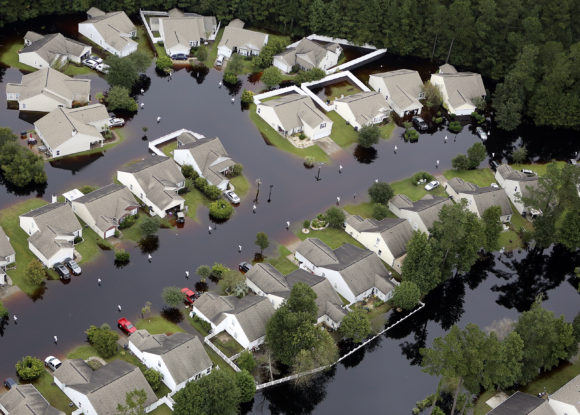 South Carolina's coastal property insurance market is strong, but the state's significant catastrophe risk remains an ongoing threat and not one that should be taken lightly. That is the message South Carolina Insurance Director Raymond Farmer hopes to get across to residents as the 2016 storm season gets underway.
South Carolina is heading into its first storm season since floods ravaged the state last October. The mega-storm dumped nearly two feet of rain in some parts of South Carolina over a 48-hour period and caused billions of dollars of damage to autos, homes, businesses and crops.
While the crisis is over and 95 percent of the state's flood claims have been closed, Farmer said, the lessons learned from the event will live on.
"South Carolina suffered a tremendous flood last October, primarily in areas not flooded before and not in a flood zone," Farmer said in an interview with Insurance Journal. "This hurricane season we are encouraging citizens to plan, prepare and protect their families."
Farmer said the devastating floods from last fall haven't changed the way the Department of Insurance will approach this year's hurricane season, but everyone is now more mindful that catastrophes "can occur in areas where they haven't in the past or where you may not expect them."
"It emphasizes the importance for the citizens in our state to consider if they should purchase flood coverage," he said.
SCDOI kicked off the start of hurricane season with events targeted towards educating consumers on the importance of disaster preparedness. On June 2, it will host a coastal property insurance market hearing and information session in Bluffton, where it will present highlights of the state's "Status of the South Carolina Coastal Property Insurance Market," released in January.
Farmer said the goal is to show consumers that the state's homeowners market is "as competitive as it has ever been," with 67 new companies licensed to do business in the state since 2010. Farmer said a number of those companies are also doing business on the coast.
SCDOI's annual coastal property report shows that the portfolio of the South Carolina Wind and Hail Underwriting Association (SCWHUA)– the state's residual property insurance market – is decreasing after reaching its high point in August 2011. The Association's total insured limits, or exposure, decreased by almost $5.7 billion since August 31, 2011, the considered highpoint of the SCWHUA's book of business.
According to the SCDOI's data call of 89 personal lines carriers in the state's admitted market, the total number of new policies issued in the wind pool area increased by 11 percent for the first three quarters of 2015 compared to 2014.
Overall, the report concluded that the coastal property insurance market is stable, and there is ample capacity from admitted insurers along South Carolina's coastline.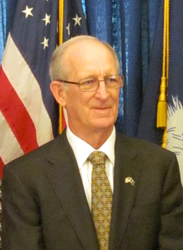 "Our objective is to get as many competitors in the marketplace and make sure rates are not excessive, inadequate or unfairly discriminatory," Farmer said.
On June 4, SCDOI will hold a home expo with insurance representatives, as well as state and local emergency preparedness organizations, to offer ways homeowners can protect their homes against storm events and lower their insurance costs.
Farmer says the department will continue its efforts throughout storm season by visiting all 46 South Carolina counties and holding information sessions for consumers where residents can talk with local officials and law enforcement.
SCDOI has also been encouraging consumers to ensure their insurance policies are adequate to cover them in the event of a catastrophe. Consumers can shop coverage through SCDOI's Market Assistance Program, which serves as an insurance rate comparison site for state residents. Farmer encouraged carriers and agents to sign up to participate in the marketplace.
Farmer said last year's flood gave him confidence in how the industry will respond should another devastating catastrophe event occur. After last year's event, SCDOI and insurance reps pulled together to help state residents.
"I think the industry excels at the time that you really need them – at the time of a catastrophe," Farmer said. "Our industry showed up…insurance companies brought in over 600 emergency adjusters to add to the already 2,500 adjusters in the state. This was a flood event that was primarily not covered by homeowners' policies, but [the industry] got out there in a timely fashion and was ready to start handling claims."
Related:
South Carolina Insurance Director: Insurers Ready for Claims from 'Devastating' Storm
Was this article valuable?
Here are more articles you may enjoy.