Georgia Governor Brian Kemp has suspended Insurance Commissioner Jim Beck from his position while he faces a 38-count indictment from a federal grand jury.
On May 16, Kemp issued an executive order suspending Beck, effective immediately.
The order came in response to Beck's request that he be suspended after an earlier call by the governor that he resign. In a letter to the governor, Beck maintained his innocence against the indictment that alleges he stole nearly $2 million from the Georgia Underwriting Association (GUA) while he worked there as general manager of operations.
Beck said it would be "inappropriate for me to resign" but acknowledged the case would be a "distraction" and authorized the governor to suspend him from office pending the final disposition of the case.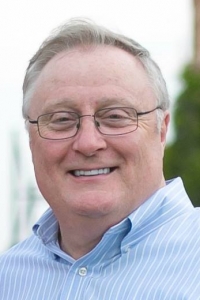 "In the coming months, it will unfortunately be necessary for me to spend a significant amount of my time defending myself against these false charges," Beck wrote. "Preparing for that trial will be a significant distraction from my public duties."
Kemp requested Beck resign on May 15, a day after the indictment was issued, saying it would be "highly inappropriate for you to continue to hold public office. I ask that you do what is right for our state and step down immediately."
According to the indictment, while in his position at the GUA, Beck formed and had a controlling financial interest in two businesses in Carrollton – Creative Consultants and GA Christian Coalition.
U.S. Attorney Bjay Pak said during a press conference May 14 that Beck convinced four of his associates to create four different businesses with the alleged purpose of supplying the [GUA] with services, such as residential property inspection and water damage mitigation.
"However, through an elaborate system of invoicing … which included producing false documentation, Beck regularly approved substantial Georgia Underwriting Association payments to the four newly formed companies that were formed by his associates," Pay said.
Beck then allegedly sent fraudulent invoices from the businesses he had control over – Creative Consultants and the GA Christian Coalition – to the four companies and then directed his four associates to pay the fraudulent invoices from a portion of the money paid to their businesses by the GUA, the indictment alleges.
He allegedly used the proceeds for personal expenses such as credit cards and retirement accounts, as well as state and federal personal income taxes. Prosecutors said Beck also made payments to his campaign for insurance commissioner and used proceeds for the purchase and improvement of personal rental property. The scheme is alleged to have gone on between 2013 and 2018, before Beck became insurance commissioner.
Beck said in a statement May 14 through his lawyer Bill Thomas to the Associated Press that he "strongly denies" the allegations.
Who will take his place as commissioner has not been determined by the governor as of yet. A spokesman for the Georgia Department of Insurance said Chief Deputy Insurance Commissioner Drew Lane will act as commissioner in the interim.
"Yesterday, Commissioner Jim Beck announced that he is suspending himself from office. This means he will be absent from making decisions with regard to the daily operations of the Department of Insurance," GADOI spokesman Brandon Wright said in an e-mail to Insurance Journal. "The Department anticipates Governor Kemp will soon appoint an acting Insurance Commissioner who will serve until the case against Commissioner Beck is resolved. The employees of the Department of Insurance remain focused on their service to the people of Georgia and will continue to work hard to fulfill their mission."
Multiple local media outlets reported that Beck will continue to receive his annual salary of $120,000 while suspended.
Beck was ordered to report to federal authorities Wednesday. He arrived at a Georgia federal court in the morning, according to local media outlets, and granted $25,000 cash bond. The judge said the commissioner can't travel out of state without permission and must recuse himself from any dealings with the GUA, the Atlanta Journal Constitution reported.
This story has been updated from an earlier version with comment from the Georgia Department of Insurance
Was this article valuable?
Here are more articles you may enjoy.