Go Transportation & Translation Hires Cotta as Vice President of Operations
Go Transportation & Translation (Go T&T), a national transportation and translation company serving the workers' compensation industry, has hired Colby Cotta as vice president of operations.
In this role, Cotta guides Go T&T's day-to-day account management, compliance, information technology and product development operations.
He brings nearly 20 years of experience to the company's management team, most recently serving as senior operations manager at Access on Time. Previously, Cotta worked for Optimal Translation and Transportation as transportation operations manager. At that time, Greg Engelman, who is now the CEO and an owner of Go T&T, owned Optimal.
Go T&T delivers non-emergent transportation, on-site and over-the-phone interpreting and document translation services in the workers' compensation industry, serving insurance carriers, third-party administrators and employers. Based in Winter Park, Florida, it provides services nationally. Go T&T was founded in 2014 and owned by Engelman and Brian Westveer, two industry veterans with more than 45 years of experience.
Source: Go Transportation & Translation
Florida Peninsula Insurance Company Hires Williams as VP of Claims, Litigation
The Florida Peninsula Insurance family of companies has hired Michael Williams as vice president of claims and litigation.
In this role, Williams joins the company's executive management team and will be responsible for managing the overall claims process through the use of analytical data and operational metrics to improve customer experience, operational performance and best practice claim handling.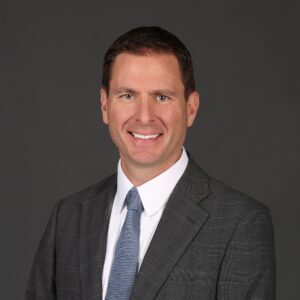 Williams' experience spans all major lines of personal and commercial products. Prior to joining Florida Peninsula, he was a claims executive at Aon Reinsurance Solutions, where he worked with more than 60 carriers to improve their claims and litigation operations.
He also served as the chief claims officer of AmWINS Specialty Auto, as well as serving in claims and consulting roles with Nationwide Insurance and IBM Global Business Services.
Founded by a team of veteran insurance professionals and based in Boca Raton, Florida, Florida Peninsula Insurance Company offers multi-peril homeowners and flood insurance. The company insures approximately 150,000 homes, condo and apartment units located throughout the state.
Source: Florida Peninsula Insurance Company
Distinguished Programs Hires Johnson as Regional Sales Executive for Southeast
Distinguished Programs, a national insurance program manager, has hired Brett Johnson to its sales team as regional sales executive for its Southeast territories. He will be based in Atlanta, Georgia, and operate remotely.
Johnson brings 10 years of experience in property, liability and workers' compensation insurance to this new role.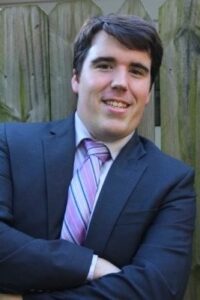 In this role, Johnson will work with agents and brokers in the Southeast territory comprised of Virginia, North Carolina, South Carolina, Georgia, Alabama, Mississippi and Tennessee to choose proper insurance programs for clients across the full range of specialized products and services offered through Distinguished.
Prior to joining Distinguished Programs, Johnson served as regional sales manager for SIS Insure, based in Atlanta, Georgia, where he was responsible for revenue and profitability for the Southeast region. In a previous role as territory marketing manager for Trident Public Risk Solutions, Johnson was responsible for sales and marketing efforts across five states in the Southeast.
Source: Distinguished Program Holdings LLC
Topics Florida
Was this article valuable?
Here are more articles you may enjoy.