In an effort to increase the number of flood insurance policies in the state, the Alabama Department of Insurance is relaxing requirements that carriers file flood insurance rates, except for those covering vehicles.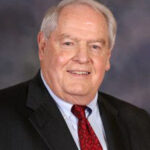 "More than 20% of the claims filed in the National Flood Insurance Program come from outside high-risk flood areas," Insurance Commissioner Jim Ridling said in a bulletin posted last week. "A definite gap in coverage exists. The Alabama Department of Insurance believes a viable private flood insurance market will help."
Parts of Alabama this year saw unusually heavy rainfall that resulted in flash flood, widespread evacuations and several deaths.
The exemption includes rates for stand-alone flood insurance policies and endorsements for other property policies, such as homeowners, dwelling and commercial property, the DOI bulletin said.
Writers of private flood insurance will need to continue to file forms as required by state regulations, and must affirmatively state that the coverage will meet or exceed coverage provided by the NFIP. The department also will not attempt to enforce regulations that had previously required insurers to provide advanced notice of coverage restrictions or non-renewal of policies.
Was this article valuable?
Here are more articles you may enjoy.