The Florida Senate is trying again to repeal the state's no-fault auto insurance requirement with a bill that major insurers oppose and which the governor vetoed last year.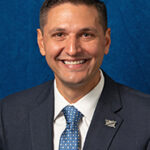 By a vote of 10-1, the Senate Banking and Insurance Committee this week approved Senate Bill 150, authored by Sen. Danny Burgess, R-Zephyrhills. The measure would replace the state's much-debated personal injury protection (PIP) coverage requirements with bodily injury coverage limits of $25,000.
Gov. Ron DeSantis last summer vetoed a similar bill after insurers said it would raise auto rates. A report released by the Florida Office of Insurance Regulation last year predicted the change would increase auto rates by an average of $200 a year.
Burgess said that analysis was flawed and was based on some erroneous assumptions.
"That report assumed that pretty much everybody in the state would have chosen to have $10,000 in medical payments coverage. Of course that reflected an increase" in premiums, Burgess said.
But this year's version of the bill allows drivers to opt-in – not opt-out – of the $10,000 medical payment coverage benefits, known as MedPay. With that, many Floridians would not choose the more expensive medical coverage, so most rates would not increase, but could actually drop, Burgess said.
Burgess also argued that ending the PIP system, as most other states have done, would curtail bad-faith claims and would "wipe out" the hundreds of thousands of unnecessary lawsuits stemming from no-fault coverage. He pointed to a 2017 OIR study that suggested rates would drop without the no-fault system, a system that some have said invites fraud.
"We can't continue to do nothing as rates continue to go up," Burgess said. House and Senate leaders have expressed support for the change.
Others have strongly disagreed. The American Property Casualty Insurance Association this week urged lawmakers to kill the bill. It cited a Pinnacle Resources study that found that auto insurance costs could rise as much as 77%.
"Any attempt to repeal or reform Florida's auto insurance system should focus on reducing consumer costs, preventing fraud and lawsuit abuse and ensuring policyholder rights are protected," APCIA's Florida representative, Logan McFaddin, said in a statement.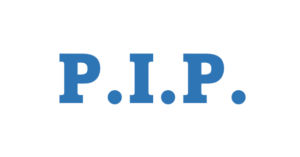 Committee member Sen. Jeff Brandes, R-St. Petersburg, said that supporters of the measure have done no studies of their own that would analyze the financial impact of repealing the PIP law. He called it "legislative malpractice" to move forward with a bill that has no data to back it up, and said the bill would prompt more Floridians to drive without auto insurance.
With Brandes as the lone "no" vote, the bill now goes to the Senate Judiciary Committee.
The Banking and Insurance Committee on Tuesday also approved two measures that would expand workers' compensation benefits to more emergency workers who suffer from post-traumatic stress disorder.
SB 1066, by Burgess, would give first responders 90 days from a triggering event or diagnosis, whichever comes later, to file a notice of injury with the employer. Current law sets the clock running from the time that the disorder manifests itself. Burgess said that stress can show up at different times, often after a cumulative number of events, and diagnosis can come much later than the first signs of PTSD.
SB 664, by Sen. Jennifer Bradley, R-Orange Park, would extend PTSD comp coverage to correctional officers and probation officers.
Both bills passed the committee with no opposition.
Was this article valuable?
Here are more articles you may enjoy.