May 23 through May 27.
Those are the dates Florida Gov. Ron DeSantis has set aside for a special session of the Florida Legislature to address a number of changes that could ameliorate what many have called a property insurance crisis in the state.
In a proclamation issued Tuesday afternoon, the governor listed seven reasons for convening lawmakers, including insurance industry losses, excessive claims litigation, rising homeowner premiums, insurer insolvencies and the rapdily expanding girth of the state-run Citizens Property Insurance Corp.
"Whereas, the Florida insurance industry has seen two straight years of net underwriting losses exceeding $1 billion each year; and … whereas, it is necessary for the State of Florida to act to stabilize the insurance market for Florida policyholders before the 2022 Atlantic Hurricane Season, which begins on June 1st," it is prudent to call a special session, the proclamation reads.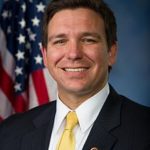 Insurance industry insiders praised the move, but a few wondered how far some House of Representative members may go on reform measures. A statement by House Speaker Chris Sprowls, who has downplayed the need for further reforms, did not sound overly enthusiastic.
"We look forward to working with our partners to evaluate whether there is more we can do to address the availability and affordability of property insurance," Sprowls said Tuesday, according to news reports. "The Florida House will remain primarily focused on addressing the needs of the policyholders of Florida."
Others noted that DeSantis, fresh off a total victory in last week's special session on redistricting and retaliation against the Disney Corp., appears to have the power to steer lawmakers toward significant changes.
"I think it will really come down to what the governor wants to do," said Melissa Burt DeVriese, president of Security First Insurance, one of Florida's largest property-casualty insurers. "If he wants to address some of the major cost drivers, such as litigation, I think the governor could get it done and it would be a huge help to the industry."
Florida's chief financial officer, whose office oversees insurance and agent regulation, applauded the proclamation.
"The timing of this special session is especially prudent as it would convene before the start of the 2022 hurricane season in June, which is already predicted to be an extremely active storm season," Jimmy Patronis said in a statement. "The sooner we tackle needed property insurance reforms, the sooner Florida consumers can reap the benefits of these policy changes."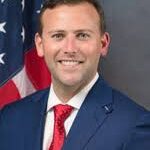 The special session apparently will not include condominium reforms or condo insurance issues, despite an editorial in the Miami Herald this week. Insurance premiums on high-rise condominiums have spiked since the Champlain Towers South building collapsed near Miami Beach in June 2021 that killed 98 people. A number of insurers have declined to write condo insurance while others are demanding more extensive inspection records, the Herald noted.
Along with significant property insurance changes, Florida lawmakers also failed to adopt tougher condo inspection and cash-reserve laws during the regular session this year that ended in March.
The governor's proclamation also raised some eyebrows for three items on the session's agenda. In addition to property insurance and reinsurance, the session will also consider legislation related to the Florida Office of Insurance Regulation and "appropriations."
Speculation among some industry analysts Tuesday was that DeSantis may want to see funding for more positions at the agency, perhaps to give it the ability to move more quickly on regulatory changes and rate reviews.
The agenda also will include changes to the Florida Building Code, the governor indicated. That also caught some off guard, since the state Building Commission already is scheduled to consider changes to the code, including revisions to the section that, in many cases, requires full roof replacement if just 25% of a roof section is damaged.
The announcement also updated some often-quoted figures that seem to sum up the state of the insurance market in Florida. The OIR last year said that data from the National Association of Insurance Commissioners shows that while Florida accounted for about 8% of all homeowner insurance claims in the United States in 2019, Florida homeowner insurance lawsuits made up 76% of all litigation against insurers, nationwide.
DeSantis' proclamation said those numbers have now grown to 9% and 79%. That could indicate that 2019 and 2021 legislative reforms designed to reduce claims litigation have had little effect.
The session is scheduled to begin at 9 a.m. on May 23, a Monday, and extend no later than midnight on Friday.
Top photo: The Tallahassee skyline, courtesy VisitTallahassee.com.
Topics Numbers
Was this article valuable?
Here are more articles you may enjoy.