As in other states that have legalized medical marijuana, Florida has seen a huge increase in doctors, users and dispensary businesses in the last few years, thanks in part to the COVID-19 pandemic.
"Cannabis is one of the few industries in the world that grew during the pandemic," Javier Hasse, of Benzinga, which tracks business trends, told the South Florida Sun Sentinel last week.
"Home deliveries and the fact that it was declared essential in the U.S. really helped, but deep down people were looking for something to deal with stress," he said.
Since Floridians voted to legalize medicinal THC in late 2019, the numbers have soared. The state's medical marijuana registry shows 710,000 people were approved for their cannabis card as of late April. That's more than double the number in early 2020, and pot business owners predict the number will continue rising, the newspaper reported.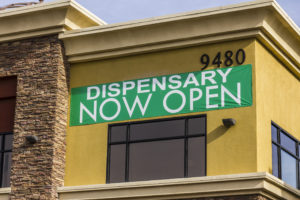 Hundreds of doctors have become licensed to dispense the products and some 22 companies have opened about 420 dispensary locations. In the Edible Sunshine State, operating companies must own and control the growing, manufacturing and retail sectors of their business.
That quickly produced some major players in the space, including Trulieve, which has the most dispensaries, with 114. The firm offers 600 different products for sale, the newspaper noted.
"My goal is to get to the patient population in Florida to 1 million patients. I do expect that to happen, hopefully by the end of next year," said Claucous Alfaro, engagement manager for Trulieve in Florida.
Medical marijuana sales in Florida are projected to reach as high as $1.5 billion this year, according to the MJBIZ Factbook, an industry publication.
Compliance with varying state laws can be a painstaking task, experts have said.
"What you're required to put on in a packaging in Florida is much different than Illinois, is much different than Massachusetts," David Vaillencourt, a regulatory policy and standards expert and consultant to cannabis producers said in a recent webinar.
The marijuana insurance business has grown as well. A recent survey of cannabis insurance brokers found that for 20% of the respondents, securing cannabis-business insurance is now a full-time job. About half said it's at least half of their business. Most brokers said that the vast majority of their clients have said they want more insurance options.
Was this article valuable?
Here are more articles you may enjoy.