If Florida lawmakers had any doubts about what reforms they need to consider at next week's special legislative session, the Florida Chamber of Commerce's Insurance Summit on Tuesday provided plenty of ideas.
And most of the panel members expressed optimism that legislators will finally repeal Florida's one-way attorney statute, which virtually guarantees that insurers pay the plaintiffs lawyers' tab if the claimant prevails in court, and will take other steps to end the property insurance crisis in the state.
In fact, Hurricane Ian, which slammed through Florida in late September, may have been a blessing in disguise, proving the need for new limits on claims lawsuits and assignment-of-benefits agreements, one official said at the summit.
Just days after Ian damaged thousands of homes in the Fort Myers area, a number of plaintiffs' attorneys set up mobile "claims centers," encouraging victim homeowners to file lawsuits – before their claims had been processed. Public adjusters and contractors also began knocking on doors, urging AOBs and promising renovations that would be fully paid for by insurers, witnesses have said.
"They literally proved our case," said Christine Ashburn, chief of legislative affairs for Citizens Property Insurance Corp. "Florida legislative leaders are disgusted."
One of those is the new Senate president, Kathleen Passidomo, whose Naples home suffered damage in the hurricane.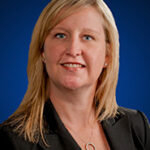 Simply repealing the attorney fee provision, Statute 627.428, is not enough, though, Ashburn said. She noted that after the previous special session in May barred attorney fees for third parties in AOB cases, the assignments have continued, often leading to costly litigation for insurers.
"We cut the fee arm off and we're still seeing three or four AOBs per claim," she said. "AOBs just need to go away. Forget em."
To truly stem the flow of claims litigation, Florida lawmakers must address not just the symptoms, or types of claims, but the causes for the legal actions, said insurance defense attorney Tom Keller, of Tampa, a partner with the Butler, Weihmuller, Katz and Craig law firm.
The causes include "plaintiffs attorneys who have made it a business practice to file frivolous lawsuits, knowing that an industry that measures risk is going to say it is a business decision to pay this rather than get hit with a lawsuit and a bad-faith lawsuit and potentially bad-faith damages," Keller said during a panel discussion on the "litigation tsunami."
Repealing statute 627.428 will reduce much of the attorney-fee incentive, but other laws must be addressed, including 624.155, the state's bad-faith statute. Some insurance attorneys have long said that the law makes it too easy for claimants to file bad-faith claims, even when the insurer has paid a homeowners' claim.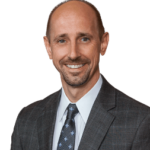 "If an insurance company paid pursuant to its insurance policy, it should not be sued for bad faith," Keller said. "That makes no sense."
Lawmakers also need to address the impact that court rulings in recent years have had, panelists said. The 2016 Florida Supreme Court decision in Sebo vs. American Home Assurance is blamed in part for forcing insurers to pay for full roof replacement when only a small part is damaged. The 2014 Cammarata vs. State Farm opinion encouraged some of the inappropriate bad-faith claims, Keller said.
Reinsurance officials at the summit also spoke about the need to pass significant litigation reform measures.
"Reinsurers can cover any event that's quantifiable," said John Huff, CEO of the Association of Bermuda Insurers and Reinsurers. "What can't be quantified is litigation abuse."
The reinsurance situation has become so critical in Florida, with repeated price increases and pullbacks from the market, that many insurers will not be able to complete their year-end renewals by then, but will still be searching for coverage through the month of January, Huff said.
Florida has now become the "show-me state" for reinsurers, who want the Legislature to show them that major legal reforms are underway, before reinsurers and capital investors will offer better terms to Florida carriers, said Dennis Burke, a lobbyist and vice president with the Reinsurance Association of America, who echoed other officials at the conference.
Capital investment through insurance-linked securities have also been scared off of Florida, thanks to the enormous impact that litigation expenses have had on carriers, said Joanna Syroka, senior underwriter at Fermat Capital Management. She gave this stark reminder: Hurricane Irma in 2017 was expected to produce about $18 billion in insured losses, according to most estimates. But thanks to thousands of claims lawsuits, the cost is now up to $30 billion.
"There's been a loss of trust in the Florida market," Syroka said.
The housing market also is feeling the pinch from soaring insurance premiums. Anthony DiMarco, executive vice president of government affairs for the Florida Bankers Association, said that mortgage originations have recently declined in Florida, due in part to homeowners unable to pay the added cost of property coverage.
Despite several litigation-limiting reform measure approved by the Florida Legislature in the last three years, 2022 is on track to see the most claims lawsuits in the state's history, Chamber President Mark Wilson told the crowd. The Chamber's data show that in 2013, some 27,400 claims suits were filed in Florida. By 2021, the number had reached 99,519. By the end of this year, the volume is expected to exceed that.
Whatever changes that lawmakers approve next week, litigation probably won't diminish for another two years or so, largely because of the thousands of Hurricane Ian claims and resulting lawsuits, said Wesley Todd, CEO of CaseGlide, a litigation management software firm that tracks claims suits in Florida.
Topics Florida Legislation
Was this article valuable?
Here are more articles you may enjoy.