The Internet Movie Database's decision to battle the anonymous actress who sued it for revealing her age may not only be a good defense but it's also a savvy business and public relations strategy that may solidify the Web site's standing as a dependable information resource for the industry, the head of one of the biggest entertainment insurance agencies said on Monday.
The fight over age also shows how entertainment insurance is evolving, Doug Turk, CEO of Los Angeles, Calif.-based Aon/Albert G. Ruben told Insurance Journal.
Amazon.com, which owns iMDb, told a federal court in Washington that before the actress filed the lawsuit, she tried to get the service to post a false birthdate so she could fool potential Hollywood employers into thinking she was younger than she actually is. The company is asking a judge to dismiss the lawsuit so as to not perpetuate a fraud on the public, The Hollywood Reporter (THR) trade industry journal reported on Monday.
When the anonymous Texas woman sued last month she ignited a debate about ageism in Hollywood.
The iMDb service is a compilation of information about films, television shows and those who work in the industry. It's used as a reference for media, fans and, increasingly, by those in the industry who want to check out potential hires, according to front-page entertainment story on the growing problem in the L.A. Daily News on Sunday.
"With actors' real ages virtually at their fingertips on the increasingly relied-on IMDb, casting directors and their bosses, producers and directors have grown ever more reluctant to even audition performers whose ages aren't within a few years of the desired age for the role," the Daily News article states.
In its motion to dismiss filed last week and obtained by THR, the Internet company questions whether the judicial system should be used to help an actress hide her 40 years of age.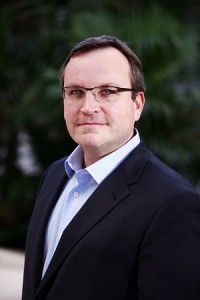 Doug Turk, CEO of Los Angeles, Calif.-based Aon/Albert G. Ruben, whose client lists includes several studios and independent production companies, said iMDb's legal tactic, particularly in regards to errors and omissions, is interesting from an insurance, business and public relations perspective.
"The interesting thing is iMDb's liability and do they have an E&O situation," Turk said. "If they put wrong date in and somebody relied on that, it would be considered an error and omission. But if you look at commentaries from the lawyers representing iMDb, it looks like that's where they are going, and I think that's a smart move for them from a business perspective. It helps the defense and bolsters their reputation as a reliable source."
He added, "I would be advising my attorneys and PR engine to push this out."
The iMDb site is free, but it also offers a subscription service, hiding much of its more complete content behind a paywall.
Additionally, the suit raises issues regarding how actors and actresses in their upcoming movies are covered by their insurance as far as a producer is concerned, Turk said.
"If you read the statements that iMDb has come out with, Hollywood is all about the suspension of disbelief," he said. "And most people probably know how old this actress is, so it's probably not a trade secret. From an insurance perspective, a policy asks, 'Is this actress able to perform the duties expected of her over that period of time?' I think that the age thing for me, it's an interesting conversation, but at the end of the day, you're going to assess risks for each cast member based on that particular film."
The complaint filed by the actress states: "If one is perceived to be 'over-the-hill,' i.e. approaching 40, it is nearly impossible for an up-and-coming actress, such as the Plaintiff, to get work as she is thought to have less of an 'upside' therefore casting directors, producers, directors, agents/managers, etc. do not give her the same opportunities, regardless of her appearance and talent."
Turk doesn't think the actress is likely insured for something like this—she remains anonymous because she filed the suit in a Washington court where those filing a suit can have their names withheld—and he believes her actions are well thought out.
"To me, it's probably a platform for this particular actress to reinforce a point about Hollywood that at certain ages, peoples' careers change," he said. "I would not think this is an unmanaged outcome."
What it does highlight is how entertainment insurance is changing, he said.
"In this line you're always looking specifically in entertainment to find more areas that you could insure," Turk said. "There's been a long history of entertainment insurance, particularly insurance for actors to deliver on movies, body parts insurance, but that's all tip of the iceberg. What you've seen over the last several years is an evolution of that."
Added to the mix of insurance for major studios and film producers in modern times have been areas including finance risk, tax credit risk and sovereign risk, and now possibly risks from social media and the Internet.
For now the latter two risks maybe more hypothetical, at least until the courts sort some of these things out, but with the improvement and proliferation of Internet technologies and firms, piracy risks remain the biggest threat, Turk said.
"I think the thing that's affecting the industry more than anything else is the intellectual property issue," he said.
Topics Lawsuits Professional Liability
Was this article valuable?
Here are more articles you may enjoy.