The mother of a teenager who was stabbed to death at a Los Angeles school has reached a tentative settlement in her wrongful-death lawsuit against the school district.
While a potential deal has been reached details aren't being released. However, Sean Rossall, spokesman for the district's legal office, says it appears to be a "good resolution."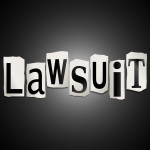 The school board is expected to vote in March on whether to approve the settlement.
The mother and sister of Cindi Santana sued after the 17-year-old was killed in 2011 at her South Gate high school. The sister's part was later dismissed.
Prosecutors contend that Santana's ex-boyfriend stabbed her during a lunchtime argument.
Twenty-year-old Abraham Lopez has pleaded not guilty to murder. He faces life in prison without chance of parole if convicted.
Copyright 2017 Associated Press. All rights reserved. This material may not be published, broadcast, rewritten or redistributed.