Uber Technologies Inc. and other taxi services that let people summon drivers by smartphone might be shut down in Seattle if they don't carry more insurance, Mayor Ed Murray said.
"They have to start accepting a certain level of regulation," he said in an interview yesterday in Bloomberg's Seattle office. "The situation that happened in San Francisco with the little girl, I don't want to see replicated in the city of Seattle."
Uber, a startup that lets drivers pick up passengers with their personal cars and that was valued at $3.5 billion in a funding round last year, was sued last month for wrongful death by the parents of a 6-year-old child struck and killed by an Uber driver in San Francisco. While Uber has expanded to 79 cities since starting in 2009, Miami and others have blocked it amid criticism that the service isn't subject to the same safety regulations as taxi operators.
In Washington, the Seattle City Council on Jan. 30 discussed an ordinance to create a two-year pilot program to these ridesharing services and the drivers. Seattle is believed to be the first U.S. city to come out with such regulations. And bills backed by Uber have been introduced in Arizona and Colorado that are wending their way through legislature.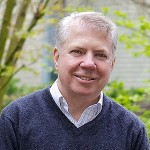 Murray, a Democrat who was elected mayor last year and who has backed denser neighborhoods and mass transit, said in the interview that he's met with the new companies and was disappointed they haven't agreed to "be insured at a level pretty commensurate" with other taxi operators.
"I have not ordered, nor did my predecessor order, a cease-and-desist order on any of the new players," the mayor said. "But if we can't sort out these insurance issues, I would certainly take that into consideration."
Safety Focused
Uber's Seattle general manager, Brooke Steger, said the San Francisco-based company holds a commercial insurance policy with $1 million of coverage per incident, plus $1 million in uninsured or underinsured motorist coverage per incident.
"Uber remains focused on facilitating a safe, reliable and convenient service for riders and drivers in Seattle," Steger said in a statement.
In Seattle, the fight is pitting established taxi drivers against Uber fans and technology entrepreneurs who say the city risks its reputation as a technology haven if it restricts new entrants like Uber and Lyft Inc.
A Seattle city council committee has proposed capping the number of drivers for the smartphone apps. That has prompted technology executives including Rich Barton, founder of online travel site Expedia Inc., to circulate a letter saying the restrictions run counter to the city's "commitment to innovation."
Uber's Steger said caps have nothing to do with safety and instead are designed to protect the local taxi industry.
"Make no mistake: caps are only aimed at shielding the taxi industry from healthy competition," she said.
Erin Simpson, a spokeswoman for Lyft, didn't return a call for comment.
Macklemore Tweets
The rapper Macklemore, a Seattle native, joined the fight this week, urging his 2.2 million followers on Twitter to sign a petition supporting Uber.
Murray said in the interview that he was "very much a supporter of these new players. I obviously encourage people not to buy cars, or not to drive cars, or not to drive cars when they've been out on the Pike/Pine corridor drinking."
He added that he wants to avoid caps on drivers, yet is "willing to support some level of caps if it's a reasonable level and it's for a short period of time until we can figure this out."
— Editors: Pui-Wing Tam, Jillian Ward