The state labor agency has sued a weekly Junction City newspaper over a rental ad that prohibited families with children.
The Register-Guard reported the lawsuit filed against The Tribune News is seeking $59,500 in damages.
The ad, which ran once each in 2010 and 2011, offered a three-bedroom apartment above a funeral home and specifically said "no minor children."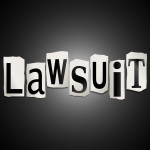 State law prohibits the housing discrimination on the basis of family status.
A mother of two saw the ad and complained to the Fair Housing Council of Oregon.
The suit claims that the newspaper's current publisher bought the paper after the ad first ran.
The suit claims that when confronted with the ad, the publisher told a state investigator he believed children should not be living above a funeral home.
Copyright 2020 Associated Press. All rights reserved. This material may not be published, broadcast, rewritten or redistributed.
Was this article valuable?
Here are more articles you may enjoy.