Hurricane Iselle, which has been tracking toward Hawaii since last week, is projected to make landfall on the Big Island of Hawaii Thursday night local time, according the catastrophe modeling firm AIR Worldwide.
Iselle has weakened to a Category 1 hurricane from Category 4 storm, and is expected to further weaken to a tropical storm by landfall, according to AIR. Hurricane Julio, tracking behind Iselle and slightly to the north, is forecast to pass near Hawaii on Sunday, also as a tropical storm.
"Hurricane Iselle, which made its way into the Central Pacific midday yesterday, is the fourth hurricane of the Eastern Pacific season," said Scott Stransky, manager and principal scientist at AIR Worldwide. "Iselle has begun to weaken due to elevated wind shear and dry air being entrained into the storm and is expected to be a tropical storm at the time of impact with the islands."
According to Stransky, if the central track of the Central Pacific Hurricane Center cone is realized, Iselle will be the first direct hit on a Hawaiian island since Hurricane Iniki struck Kauai Island in 1992. In addition, it would be the first tropical storm to directly hit the Big Island since 1958, he said.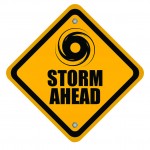 The main hazards facing Hawaii are tropical storm force winds on the Big Island, especially in Hilo, the largest city on the island, which sits at the center of Iselle's CPHC cone of uncertainty, according to AIR. Large waves are also a hazard along the coast and may lead to erosion. In addition, heavy rains are expected, which could lead to mudslides and flash floods.
Residents and the many visitors to the Hawaiian Islands have been warned to prepare for tropical cyclone Iselle. Other impacts could include sea surges and flooding, as well as power outages, airport departure delays, cancellations of cruise ship dockings, and curtailment of charter boat and private boat activities.
According to AIR, with wind speeds down to tropical storm strength at landfall, the primary exposures at risk from Iselle will be residential structures. Most single-family and duplex homes in Hawaii are of wood frame construction, with about 40 percent of these being single-wall wood frame construction.
Generally load-bearing walls in these buildings are made of thin plywood boards and thus are quite susceptible to wind damage. With tropical–storm-force winds, significant damage is not expected to residential structures built to code. Older structures, and those not built to newer building standards, may see some impact to roofing cover or poorly attached siding from tropical–storm-force winds. As with any storm, debris from failed roof covers or other sources could be mobilized to generate further damage.
Was this article valuable?
Here are more articles you may enjoy.