Washington Insurance Commissioner Mike Kreidler in September disciplined several insurance companies, agents and brokers who violated state insurance regulations.
Following are the names of the parties, their locations and the violations the Office of the Insurance Commissioner reported to have occurred.
Insurance companies
L & B Enterprises Inc., d/b/a Tournament Pros, Thurmont, Md.
Cease and desist order. L&B Enterprises is unlicensed by the OIC and has sold at least 18 insurance contracts in Washington. Companies that insure golf hole-in-one tournament insurance policies must be licensed to sell insurance in Washington.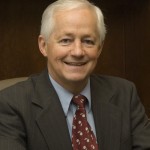 UnitedHealthCare Insurance Co. Inc., Hartford, Conn.
Cease and desist order. The company failed to provide a claims review process by a certified independent review organization for enrollees who wanted to appeal certain types of claims denials. State law requires insurers to provide an IRO process for enrollees.
Agents and brokers
Christopher S. Gloria, Seattle
Licensed revoked. In March 2013, a couple asked Gloria for quotes on whole life insurance, stating they wanted to keep their existing policy and were only interested in getting information about other policies. Gloria misrepresented documents as quotes but actually had the couple sign a new policy without their knowledge. When the couple found out that Gloria had replaced their old policy, they instructed him to reinstitute the original policy. For months, he led them to believe that was in the works when it was not.
Gregory M. Guzman, Spokane
License revoked. Guzman deposited seven checks from clients totaling $6,131 into his personal account instead of sending the funds to insurance companies to pay the clients' premiums.
Judy S. Hansen, Kennewick
Iissued a probationary license. Hansen applied for a Washington state insurance producer's license, in which she disclosed that she owes debt to a Massachusetts court. Her license will remain on probationary status until she repays her court debt.
Kimberly A. Kelly, dba People's Insurance Agency Inc., Renton
Fined $750. Kelly failed to include legally required information on a disclosure form that customers sign. It didn't include the agency's fees, commission it would receive, the full legal name of the insurer and didn't explain the contingent commissions or bonuses for its agents. This is Kelly's second violation for failure to disclose fees to consumers. She agreed to a $250 fine in 2011 after the OIC found Kelly and her agency failed to disclose fees on 3,795 policies worth $304,579.
Michele Marie Strong, Longview
License revoked. The Department of Licensing revoked Strong's bail bond license for fraud or misrepresentation in a bond she issued bearing the name of two deceased people as the people obligated to pay the bond, and for unprofessional conduct after she was shown in a video using illegal drugs with a bailee. The OIC is authorized to revoke a license based on misconduct that is investigated by another regulator.
William J. Wiggins, Seattle
License reinstated, fined $350. Wiggins' license was revoked by the OIC in spring 2014 after he failed to pay his licensing fee and never responded to the OIC's inquiries. Wiggins wishes to reinstate his resident insurance producer's license and agrees to a $350 fine and payment of the $55 licensing fee.
Since 2001, Kreidler's office has assessed more than $18 million in fines, which are deposited in the state's general fund to pay for other state services.
Was this article valuable?
Here are more articles you may enjoy.