A New Mexico man is suing Burger King after he says a manager attacked him for complaining about cold onion rings.
KRQE-TV reported the lawsuit filed in state district court says Robert Deyapp was assaulted in June 2013 when he told a Bloomfield Burger King manager about his cold order.
The lawsuit claims when Deyapp asked for a refund, manager Francisco Berrera lunged at him with a stun gun and switchblade.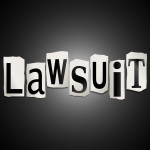 Court records show Berrera later pleaded no contest to aggravated assault.
Ronald Adamson, an attorney for Berrera, did not immediately return a phone message from The Associated Press.
A spokesman for Burger King also did not return an email.
Copyright 2020 Associated Press. All rights reserved. This material may not be published, broadcast, rewritten or redistributed.
Was this article valuable?
Here are more articles you may enjoy.