The California Workers' Compensation Insurance Rating Bureau Governing Committee voted on Wednesday to authorize the WCIRB to submit a mid-year pure premium rate filing to the California Department of Insurance that's 5 percent lower than the Jan. 1 filing.
The committee cited lower medical loss development, as well as indemnity and medical severities that continue to be below expectations, for the reduction.
The filing will propose a July 1 advisory pure premium rate of $2.46 per $100 of payroll, which is 5 percent lower than the corresponding industry average filed pure premium rate of $2.59 as of Jan. 1 and 10.2 percent less than the approved average Jan. advisory pure premium rate of $2.74.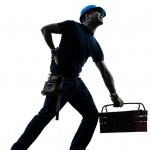 The Governing Committee's decision was based on a WCIRB Actuarial Committee analysis of insurer loss and loss adjustment experience as of Dec. 31, 2014, according to the committee.
"While loss adjustment expenses continue to emerge at levels higher than expected, those higher costs are more than offset by better than projected loss experience," a release from the WCIRB stated.
According to the committee, the primary drivers of the reduction in pure premium rates are:
Significant improvement in medical loss development since the WCIRB's amended Jan. 1 pure premium rate filing, which decreases the estimates of ultimate historical accident year loss ratios and the resultant future year medical cost projections.
Continued decline in the average cost of indemnity and medical on indemnity claims — particularly in the 2014 accident year. For the second consecutive year following the implementation of California's workers' comp reform bill, Senate Bill 863, medical severities declined by more than 4 percent.
Significant improvement in accident year 2014 experience, in large part driven by lower than expected severity growth.
The WCIRB anticipates submitting its filing to the CDI by April 6.
Was this article valuable?
Here are more articles you may enjoy.