The California Department of Motor Vehicles has agreed to make major revisions proposed by the Independent Agents & Brokers of California to its commercial requester agreement that will permit agents and brokers to provide motor vehicle records to insurers and policyholders.
The revised addendum, which DMV will be sending to independent insurance agents and brokers who have previously signed the CRA, which is required before broker-agents may obtain MVRs, will for the first time expressly permit insurance producers to share MVRs of employees and potential employees with client-employers.
"This is a big victory for independent agents and brokers," said IIABCal CEO Clark Payan, "and one that quite frankly would not have been possible without the political and legislative expertise of our incomparable lobbyist, John Norwood, and our legal watchdog, IIABCal General Counsel Steve Young."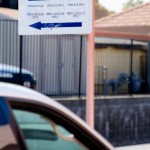 Nothing in the California vehicle code prohibits broker-agents from sending MVRs to insurers or employers, however IIABCal learned last year that DMV was auditing insurance agencies and threatening to revoke their authorization to obtain MVRs because they were providing driving record information to insurers for rating and underwriting purposes, according to IIABCal.
Meetings between IIABCal and DMV officials revealed that they were unaware that most independent agency insurance companies require insurance agents and brokers to submit MVRs with applications for insurance.
Consequently, the DMV, as well as the third-party vendors that provide electronic access to DMV records, had long required agents and brokers to sign contracts that flatly prohibited them from releasing MVRs to any other party for any purpose, since the agency assumed insurers obtained the records directly, as do some captive agency insurers and direct writers.
In response to meetings IIABCal held with DMV last August on this issue, the DMV unilaterally amended its commercial requester agreement with an addendum that purported to require broker-agents to obtain written authorization from every driver in advance of sending his or her driving record to an insurer-a requirement that Young said lacked legal authority and was unreasonable in a commercial lines setting, according to IIABCal.
IIABCal was also critical of a requirement in the addendum that agents agree to assume liability for insurer misuse of MVRs, and to notify "all California residents potentially affected by" any data breach suffered by an insurer to whom the broker-agent has transmitted MVR data.
Topics Carriers California Agencies
Was this article valuable?
Here are more articles you may enjoy.