Taxi drivers are striking at San Jose International Airport in California because they are upset that ridesharing companies are moving in on business.
San Jose Airport Taxi Driver Association president Shakur Buni says drivers are calling for all ridesharing service drivers to be fingerprinted and undergo background checks and to be charged the same fees as taxi drivers.
KNTV reported on Wednesday that the San Jose City Council says it would like to give taxi drivers a level playing field with ridesharing services like Uber and Lyft, but it's limited by state law.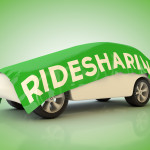 The council approved a plan that requires 1 percent of the rideshare drivers to be randomly checked for criminal backgrounds and warrants each month. Meanwhile, all taxi drivers have to be checked.
About 300 drivers have halted service at the airport.
Related:
Copyright 2020 Associated Press. All rights reserved. This material may not be published, broadcast, rewritten or redistributed.
Was this article valuable?
Here are more articles you may enjoy.