California Insurance Commissioner Dave Jones on Thursda announced $9.3 million in tax credits awarded to insurance companies and other investors that made more than $46.6 million in capital investments into California's underserved communities through the second round of the 2015 California Organized Investment Network Community Development Financial Institution tax credit cycle.
Each year the California Department of Insurance allocates $10 million in tax credits to support $50 million in capital from insurance companies and other investors for community development under the COIN program. Investors earn a tax credit worth 20 percent of their investment.
This capital helps create jobs, build affordable housing and fund other projects that improve the quality of life in communities and neighborhoods throughout the state, according to CDI.
COIN is a collaborative effort between the CDI, insurance industry, community affordable housing and economic development organizations, and community advocates to support investments benefiting California's environment and low-to-moderate income and rural communities.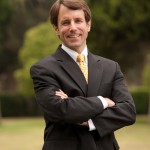 Those that were awarded tax credits include:
CSAA Insurance Group – for its made a $353,235 investment into Enterprise Community Investment for its California Hotel project in Oakland, which provides affordable housing by offering 13 one-bedroom and four two-bedroom units to individuals and families in need.
MetLife Insurance Co. – for its $3 million investment into Genesis LA Economic Growth Corp. The investment is designed to promote safe and healthy communities in East Los Angeles through a learning center that provides summer camps and school enrichment programs, workforce development programs and funding for a homeless servicing agency.
United HealthCare – for its $3 million investment into Enterprise Community Loan Fund to support and leverage financing to rehabilitate Gabilan Plaza apartments, an affordable housing project for low-income families in Salinas.
Since the inception of the tax credit program in 1997 more than $285 million has been invested in COIN, according to CDI.
"This program is an extraordinary example of the kind of innovative public-private partnership making a difference for both our communities and the insurance marketplace," Jones said in a statement.
Related:
Was this article valuable?
Here are more articles you may enjoy.