Mulholland Insurance and MCV Insurance has merged operations with Leavitt United Insurance Services.
Both agencies are based in California. MCV Insurance is based in Lodi, and Mulholland Insurance is based in Elk Grove.
Brian Mulholland, owner of Mulholland Insurance, will be a co-owner and executive vice president in the merged agency. He will continue as a sales leader recruiting agents and pursuing agency acquisitions.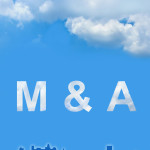 Leavitt United Insurance Services is part of Leavitt Group.
Was this article valuable?
Here are more articles you may enjoy.