Teresa Marie Davis, 52, of Pomona Calif., was arrested at her home by California Department of Insurance investigators and booked on multiple counts of identity theft and grand theft in an alleged bogus life insurance scam that netted her over $67,000 in illegal commissions.
Davis, a former licensed agent, allegedly used the names of several businesses to establish employee payroll acknowledgements, which signified to the insurer that the businesses' employees were eligible to apply for insurance policies. Davis also used fictitious business names and address to establish some of the payroll acknowledgements, according to CDI investigators.
Using the fictitious information, Davis allegedly submitted 393 insurance applications between March-October 2011, using fictitious consumer information and addresses. Davis also allegedly used four peoples' identities to apply for insurance policies and added fictitious addresses in order to conceal her crime.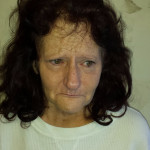 Some of the people whose identities Davis used to submit fraudulent applications told investigators they did receive letters from the insurer about a policy, but disregarded it because they thought it was an error.
"This case is a warning to businesses and individuals on spotting potential identity theft," Insurance Commissioner Dave Jones said in a statement. "Do not simply disregard mail you receive because you believe it's an error; it could be the warning that something more serious is going on."
The insurer became suspicious when premium notices were returned for invalid addresses and the applicants' information turned out to also be fictitious.
Davis received a total of $67,534.23 in commissions by submitting fraudulent insurance applications. Her preliminary hearing is scheduled for Feb. 26 in Pomona Superior Court.
Was this article valuable?
Here are more articles you may enjoy.