United Valley Insurance Services Inc. has named Eric Rasmussen member relationship manager.
Rasmussen's responsibilities include handling front line relationships with California member agencies as well as recruiting new members, keeping them informed about United Valley's services, benefits, marketing, training, special programs and companies.
Rasmussen previously worked as an agribusiness underwriter.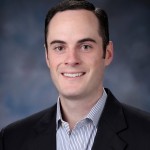 United Valley Insurance Services is a membership network of 80 independently owned and operated insurance agencies with more than 100 locations in California and Arizona.
Topics California
Was this article valuable?
Here are more articles you may enjoy.