Julie Diane Shinar, 44, of Long Beach, Calif., was convicted of theft by embezzlement in Long Beach Superior Court.
Shinar was ordered to serve three years of formal probation and pay $29,158 in restitution to her victims.
Shinar reportedly received cash payments from clients and instead of remitting the payments to the insurance carrier she used the funds for her own benefit between November 2011 and February 2013.
Similar to a Ponzi scheme, Shinar used payments from some clients to cover the policy premiums for whose cash she embezzled, according to the California Department of Insurance.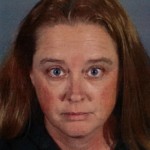 Clients who paid by check never received a policy and most clients were unaware of Shinar's action. The embezzlement was discovered during a routine insurance company audit of Shinar's trust account, according to CDI.
During the course of the insurance carrier's investigation, Shinar admitted to keeping the policyholders' premiums for her personal use. The insurance company terminated Shinar and notified the department of the misappropriation of funds, which prompted the CDI investigation.
"Shinar violated her fiduciary responsibility as a trusted insurance broker to scam consumers," Insurance Commissioner Dave Jones said in a statement. "Shinar's theft left policyholders exposed to significant financial risk, leaving them liable and without coverage."
Topics California Agencies
Was this article valuable?
Here are more articles you may enjoy.