A federal jury in Phoenix, Ariz. on Friday awarded $17 million in damages to the family of a retired civilian employee of the U.S. Navy who died from the fatal asbestos disease mesothelioma after working for years in the Norfolk Naval Shipyard in Virginia.
Trial testimony showed that George Coulbourn worked as a shipyard machinist from 1959 to 1966, during which time he primarily repaired and maintained equipment on naval ships. Those duties included the regular removal of asbestos-containing gaskets and packing from valves manufactured by the defendants and their predecessors.
Coulbourn died in 2012 at age 73, less than a year after being diagnosed with mesothelioma, a terminal cancer found in the lining of the lungs that is linked to asbestos exposure. He and his wife retired to Lake Havasu City following Coulbourn's nearly 37-year career as a civilian employee of the U.S. Navy.
Jurors returned their verdict following a three-week trial and four hours of deliberations. They assessed $9 million in compensatory damages with 20 percent responsibility for Coulbourn's injuries and death against Connecticut-based industrial product manufacturer Crane Co. and 5 percent against Cincinnati-based valve manufacturer William Powell Co. Jurors determined that other companies and the U.S. Navy were liable for the remaining 75 percent of exposure.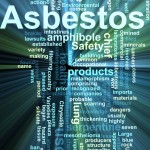 The verdict also included $5 million in punitive damages against Crane Co. and $3 million against William Powell Co.
The case is Sandra Brown Coulbourn, surviving wife and on behalf of decedent's surviving statutory beneficiaries, George Coulbourn, Jr., Scott Alan Coulbourn and Shannon Coulbourn Moses v. Crane Co., et al.
Related:
Was this article valuable?
Here are more articles you may enjoy.