The Colorado Supreme Court has blocked a push to limit oil and gas development near people.
The state's high court ruled that the power to promote industry trumps local bans, which the court deemed "invalid and unenforceable," the Denver Post reported.
The court rejected a five-year moratorium by Fort Collins on fracking within the city limits, and they rejected Longmont's 2012 ban on fracking and disposal of fracking waste in the city because it "materially impedes" state power.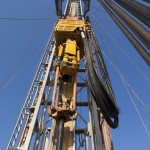 Colorado is as a leading oil and gas producer with more than 50,000 active wells and more than 45,000 inactive wells, according to the Post article.
Related:
Was this article valuable?
Here are more articles you may enjoy.