Leavitt Group in Utah has named Rachael Woolsey vice president of personal lines.
Woolsey worked for MetLife prior to Leavitt Group for nearly 17 years counseling independent agencies and serving in a variety of capacities.
Her experience includes helping independent agencies streamline the sales and service life cycle of their customer.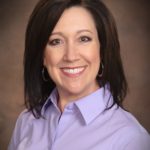 Leavitt Group is a privately-held insurance brokerage.
Was this article valuable?
Here are more articles you may enjoy.