A lawsuit accuses Cheyenne school officials of failing to stop a sixth-grade female teacher from sexually abusing a student over a two-year period even after they became aware of an inappropriate relationship.
The lawsuit contends an "environment based upon preconceptions and stereotypes" resulted in the school district "failing to afford the protections to a young boy that would have been provided to a young girl in a relationship with a male teacher in a position of authority."
The teacher, Anna Andersen, is serving an eight- to 12-year prison sentence after pleading no contest last year to sexual abuse of a minor. Andersen was a teacher at Freedom Elementary School, and the boy was one of her students when the abuse began.
The federal lawsuit was filed on behalf of the boy against Laramie County School District 1, Superintendent John Lyttle, school principal Chad Delbridge and others. The suit seeks unspecified compensation and punitive damages.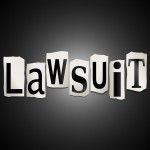 The law firm representing the boy declined to comment, and both Lyttle and Delbridge said they couldn't comment on pending litigation.
The suit contends Andersen began to "groom" a 12-year-old boy in her class for a sexual relationship that began in the late spring or early summer of 2012. The relationship continued even after the boy moved on to a separate junior high school, with Andersen meeting and being seen with the boy almost daily on or near the grounds of Freedom Elementary, the lawsuit said.
Lyttle and Delbridge became aware of the relationship in late 2012 after a number of teachers and staff at Freedom expressed concerns to Delbridge about Andersen and the boy, it said. Delbridge met with Andersen several times in the ensuing months, but he took no action against her and did not notify police or the boy's guardian of the situation.
"The known inappropriate relationship between a teacher and her student made the risk of sexual assault and mental and emotional distress obvious," the lawsuit contends. However, no investigation was started. The suit said Delbridge instead threatened the boy with a restraining order, and Lyttle suggested that Andersen "obtain counseling."
The response by Lyttle and Delbridge "allowed the sexual assaults to begin and continue, where they could have been prevented and/or stopped." According to the lawsuit, the boy also was having issues because his academic performance declined and he was getting in trouble at school.
The lawsuit said the failure to investigate and act is shocking and rises to "deliberate indifference."
Attorneys for the boy have requested a jury trial.
Copyright 2019 Associated Press. All rights reserved. This material may not be published, broadcast, rewritten or redistributed.
Was this article valuable?
Here are more articles you may enjoy.