A former top western New Mexico county official fired after her third drunken driving arrest just two days into her new job has filed a lawsuit.
An attorney for former interim Cibola County manager Rheganne (RAY'-gun) Vaughn says in court papers she was wrongful terminated since the 2014 drunken driving arrest happened outside of work and didn't affect her duties.
The lawsuit filed last week in U.S. District Court in Albuquerque seeks an unspecified amount in damages from Cibola County.
Court records show Vaughn later was convicted for aggravated drunken driving stemming from her 2014 arrest. Records also say she pleaded no contest for driving under the influence in 2011 in Deming, New Mexico.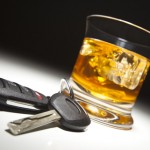 A 2006 drunken driving charge against Vaughn was dismissed.
Cibola County manager Tony Boyd declined to comment.
Copyright 2021 Associated Press. All rights reserved. This material may not be published, broadcast, rewritten or redistributed.
Was this article valuable?
Here are more articles you may enjoy.