An Auburn, Wash. man has been charged on allegations that he engaged in sexual conduct with two 4-year-old girls at a Renton day care center where he worked.
The 21-year-old suspect was charged this week with child molestation and communicating with a minor for immoral purposes.
Court documents say one of the alleged victims told authorities the worker touched her inappropriately at The Orchards Child Care and Preschool when no other teachers were around. Authorities had been alerted to the alleged incident after a parent of a different child reported to the center's director on June 10 that the worker stuck his tongue in that child's mouth.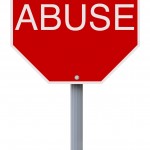 The documents say the suspect was hired by the center in September and has since been fired.
Police say he has no prior criminal history.
Copyright 2021 Associated Press. All rights reserved. This material may not be published, broadcast, rewritten or redistributed.
Topics Abuse Molestation Washington
Was this article valuable?
Here are more articles you may enjoy.