California Insurance Commissioner Dave Jones moved to stop a central valley company from selling workers' compensation and liability policies because they are not properly registered with the Department of Insurance.
In a cease and desist order served on Monday the department alleges Agricultural Contracting Services Association Inc., doing business as American Labor Alliance and its affiliate CompOne USA, are soliciting, marketing, selling, and issuing to employers statewide what the company claims are valid workers' comp policies when in fact department investigators found are not properly registered.
The department said the company is allegedly transacting insurance without proper authority.
"Employers who purchased insurance from American Labor Alliance are likely at great financial risk," Jones said in a statement. "Employers must protect themselves, their employees, and their business by checking with the Department of Insurance to verify the company and agent or broker's license is valid and that the policy they purchased is also valid."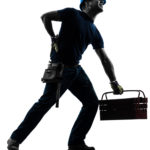 An ALA representative did not immediately return a call for comment.
ALA attracted customers by marketing low workers' comp premium rates, but the end result is employers holding "worthless pieces of paper" because the policies are not valid, according to the department.
ALA has requested an administrative hearing before an administrative law judge. The hearing is not yet set.
Was this article valuable?
Here are more articles you may enjoy.