A federal judge says Spokane's lawsuit against the agrochemical giant Monsanto regarding pollution in Washington's Spokane River can move forward.
The city sued Monsanto last year, alleging the company knew for decades that chemicals it made and sold were a danger to people and the environment.
The Spokesman-Review reported that Monsanto asked U.S. District Judge Salvador Mendoza to dismiss the case based on eight claims, including that too much time had passed. The judge denied all but one claim, clearing the way for the case to proceed.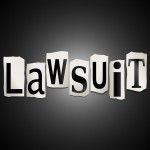 Monsanto says the ruling ignores that similar cases have been dismissed. A company official says it plans to "vigorously defend the case."
Spokane, Seattle and other cities have sued Monsanto to help pay to clean up contamination caused by the polychlorinated biphenyls it manufactured. Monsanto was the sole producer of PCBs between 1935 and 1979, when Congress banned most of them.
Copyright 2020 Associated Press. All rights reserved. This material may not be published, broadcast, rewritten or redistributed.
Was this article valuable?
Here are more articles you may enjoy.