Utah state medical examiners have an autopsy caseload that's twice the recommended maximum, but the state still has a months-long delay in death investigations that's affecting homicide investigations, insurance payouts and organ donations.
The Standard-Examiner reported that Chief Medical Examiner Dr. Erik Christensen that despite exceeding the recommended annual maximum workload of 325 death cases per pathologist, his office still has a massive backlog.
Christensen says Utah's high population growth rate combined with a high rate of suicide and drug overdose deaths make it nearly impossible to keep up with death investigations at his current staffing levels.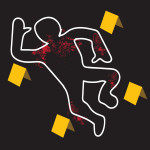 This year the Utah Legislature increased the office's budget by 25 percent, funding more pathologists and bringing the staff up to eight but Christensen says it's still not enough.
Copyright 2021 Associated Press. All rights reserved. This material may not be published, broadcast, rewritten or redistributed.
Was this article valuable?
Here are more articles you may enjoy.