This story has been updated with comment from Zenefits.
Washington Insurance Commissioner Mike Kreidler ordered Zenefits to cease free distribution of its employee benefits software, saying the tactic violates state insurance law against inducements.
Washington is the first state to take action against the company for violating inducement laws, according to Kreidler.
Under an agreement with Kreidler, Zenefits can challenge the order within 90 days.
California-based Zenefits began operations in Washington in 2014, selling online human resources services to businesses.
As part of its free software offer, Zenefits provided certain features with a paid commission. To access these premium features, the company required the client to designate Zenefits as its broker of record, then collected the commissions associated with the insurance product sold.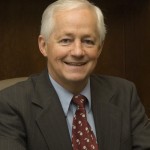 "The inducement law in Washington is clear," Kreidler said. "Everyone has to play by the same rules."
The law permits a licensed producer to offer no more than $100 per person during a consecutive period of 12 months.
Zenefits markets software's value at $29,100 to $45,000 per year. The company will determine what fee to charge its Washington customers starting Jan. 1, 2017, in accordance with the order.
Zenefits said on its website it will charge all Washington state customers $5 per employee per month for it core HR product.
A statement on the company's site reads:
"This agreement arises from OIC's interpretation of its anti-rebating statute, which prohibits brokers from refunding part of their commission back to clients. These anti-rebating statutes are designed to protect consumers from discriminatory pricing. Unfortunately, the Washington commissioner seeks to use a consumer protection statute to raise prices for Washington consumers, a counter-intuitive decision that we disagree with."
A spokesman for Zenefits provided further comments, saying that calling the software illegal is "misleading."
"Zenefits will continue to operate in the state," the spokesman said via email. "We entered into an agreement so that there is no disruption of service for our customers. The issue here is a narrow one of statutory interpretation. Does the offering of free HR apps constitute an 'inducement' under Washington's rebating statute? We believe that it doesn't because there's no requirement to make us your broker in order to use Zenefits. Anyone can sign up and start using the Zenefits platform regardless of whether they make us their broker."
Kreidler also fined Zenefits $100,000 in October 2016 for employing unlicensed producers to sell insurance in Washington. The company allowed unlicensed employees to complete 179 insurance transactions between Jan. 1, 2014 and Nov. 30, 2015, according to the commissioner's office.
Washington is among a handful of states, most recently California, to fine Zenefits for allowing unlicensed producers to sell insurance.
California Insurance Commissioner Dave Jones this week levied $7 million in penalties against online benefits broker Zenefits for multiple license violations. However, that settlement provides that half of the total $7 million in monetary penalties are suspended due to remedial actions by Zenefits.
Both Washington actions resulted from a two-year investigation of Zenefits by Kreidler's office.
Kreidler's investigation also found that Zenefits offered individual clients up to $2,000 in cash for referring companies through a program called "Friends with Zenefits," that Zenefits paid at least one individual $250 for two referrals and that at least 25 state residents chose Zenefits as thier insurance broker after a demonstration of the company's software.
Related:
Was this article valuable?
Here are more articles you may enjoy.