A federal appeals court has resurrected an excessive-force lawsuit by a woman who was shot by a University of Arizona police officer six year ago as she held a knife in her hand outside her home.
Amy Hughes had lost her lawsuit in late 2013 when a lower-court judge made a pretrial ruling that concluded Cpl. Andrew Kisela's actions were reasonable and that he was entitled to immunity.
But the 9th Circuit Court of Appeals reversed that decision this week, concluding that a rational jury that believes Hughes' version of events "could find that she had a constitutional right to walk down her driveway holding a knife without being shot."
The appeals court said factual questions such as the severity of the threat posed by Hughes and the adequacy of warnings made by officers were in dispute.
Officers went to Hughes' house in May 2010 after getting a report that someone was acting erratically and hacking at a tree with a knife. They arrived to find Hughes in her driveway holding a large kitchen knife.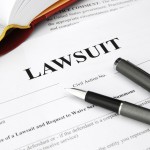 Hughes didn't comply with commands from officers to drop the knife and continued to move toward her roommate. Kisela recalled that Hughes raised the knife as if to attack, though two other officers said they didn't see her make such a move.
Kisela shot Hughes four times through a chain-link fence that prevented officers from getting closer. Hughes survived the shooting.
Her roommate described Hughes' demeanor as composed and non-threatening. She said she believed Hughes didn't understand what was happening when officers yelled at her to drop the knife.
"Whether the police should have perceived this is a question for the jury," the appeals court wrote.
Vince Rabago, Hughes' attorney, said the officers weren't called to his client's home to investigate an actual crime but rather were responding to a request to check on her well-being.
"You can't just show up and make assumptions that there is wrongdoing when you are there on a check-welfare call," Rabago said. He said Hughes still suffers physical pain and emotional trauma from being shot in the groin, hip, arm and leg.
The Arizona Attorney General's Office, which is defending Kisela in the lawsuit, declined to comment on Monday's ruling.
Copyright 2021 Associated Press. All rights reserved. This material may not be published, broadcast, rewritten or redistributed.
Topics Lawsuits Education Universities Arizona
Was this article valuable?
Here are more articles you may enjoy.