Update: This story has been updated with a response from Wells Fargo.
Insurance Commissioner Dave Jones today directed the California Department of Insurance to launch an investigation into allegations made by former employees of Prudential Insurance Co. that Wells Fargo employees signed up consumers for Prudential insurance without the consumers' authorization.
Jones asked department investigators to investigate all aspects of these allegations, including possible violations of California laws that requiring persons transacting insurance to have an insurance license issued by the department.
"Investigators with the California Department of Insurance will investigate new allegations of fraud and misconduct made by former Prudential employees regarding Wells Fargo and its employees," Jones said in a statement. "Former Prudential employees who filed a whistleblower lawsuit allege that Wells Fargo signed up consumers for Prudential insurance policies without consumer permission much as Wells Fargo admitted its employees illegally signed up consumers for bank products without permission. We will also examine Prudential Insurance company's practices in this regard."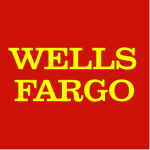 Wells Fargo has admitted that as many as 2 million unauthorized accounts for its consumers were created by thousands of Wells Fargo employees. Prudential has a partnership with Wells Fargo to sell insurance products to Prudential's customers.
A Wells Fargo spokeswoman provided a list of bullet-point responses after being asked for comment for this reort:
We will cooperate as we continue to look into the allegations
We are deeply concerned about these allegations as they are completely counter to our values and our commitment to providing customers only the products and services they need and want.
We are working with Prudential to investigate any unauthorized or inappropriate referrals that may have occurred and we are suspending referrals of the MyTerm product until the investigation is concluded.
We take any allegations of improper sales practices seriously, and if improper conduct is found, we take action and make things right with customers.
As we have consistently reinforced, if we identify any instances where a customer received a product they didn't ask for, we will make it right.
As of October 1, we eliminated product sales goals for retail bankers. There are no incentives for direct or referred product sales for retail bankers, including insurance products. We made this change because we want to ensure nothing gets in the way of focusing on the best interests of our customers.
In accordance with the consent orders, we have begun a third party review of sales practices in the Community Bank, and that work is currently under way. Additionally, we have shared that we are also going beyond the requirements of the consent order to have a third party review sales practices across the enterprise.
The CDI will conduct its independent investigation in collaboration with the New Jersey Division of Insurance, which is also investigating this issue.
Related:
Topics California Abuse Molestation
Was this article valuable?
Here are more articles you may enjoy.