Bay Area Rapid Transit has agreed to pay more than $1 million to settle a lawsuit accusing the agency of violating waste and hazardous-materials laws.
The San Francisco Chronicle reported that the transit agency agreed to pay $1.275 million to settle the suit filed by Alameda, Contra Costa and San Mateo counties.
The lawsuit alleged that more than 30 BART facilities lacked emergency response plans for spills of large quantities of petroleum, diesel, battery acid and fire-extinguishing chemicals.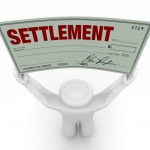 BART spokesman James Allison says the agency settled the lawsuit because officials agreed it was not in compliance with the planning requirements.
Copyright 2020 Associated Press. All rights reserved. This material may not be published, broadcast, rewritten or redistributed.
Was this article valuable?
Here are more articles you may enjoy.