EPIC Insurance Brokers and Consultants has named Bill Bergstrom to lead the operations and growth initiatives of its golf insurance services program.
He will be based in EPIC's Sacramento, Calif. office and report to Paul Lindsay, senior vice president and director of EPIC's program solutions.
Bergstrom previously spent nearly 20 years with Pennbrook Insurance Services Inc. in San Francisco, where he was most recently the firm's chief operating officer and managing principal.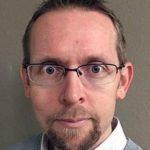 EPIC is a retail property/casualty and employee benefits insurance brokerage and consulting firm.
Was this article valuable?
Here are more articles you may enjoy.