Oregon Gov. Kate Brown says the federal government should leave the state's legal marijuana industry alone. Brown says that if the Trump administration makes a move against legalized recreational marijuana, it would be going against its own goals such as improving the economy, creating jobs and giving states more say in policies.
In an interview, Brown said, "Let our people grow these jobs."
In Oregon alone, an economist says, that's at least 12,500 jobs. In Oregon, Washington state and Colorado, marijuana tax revenues totaled $335 million last year.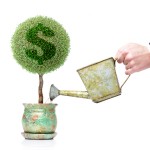 The Oregon Liquor Control Commission, which regulates and licenses the state's recreational marijuana industry, says it has nearly 13,000 applications for marijuana worker permits and over 2,100 marijuana license applications.
Related:
Copyright 2020 Associated Press. All rights reserved. This material may not be published, broadcast, rewritten or redistributed.
Was this article valuable?
Here are more articles you may enjoy.