A Southern California girl who was struck by a car on her way to school may receive $15.9 million for her medical expenses.
The Orange County Register reported that 11-year-old Paulina Perez was hit by the car two years ago while walking on a crosswalk near her school minutes before a crossing guard arrived.
The Perez family attorney Mark Robinson says he expects the city of Anaheim, the Magnolia School District and All City Management Services, the company who hires crossing guards, to pay Perez $15.9 million in a settlement they have yet to finalize.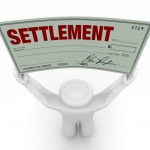 City officials declined to comment on the potential settlement. The City Council has not yet approved the settlement.
Copyright 2020 Associated Press. All rights reserved. This material may not be published, broadcast, rewritten or redistributed.
Was this article valuable?
Here are more articles you may enjoy.