Walnut Creek, Calif.-based Ascension Insurance Services Inc., dba Pan American Insurance Agency Inc., entered into an agreement on March 31 with Ag Providers Insurance Services LLC, dba Yosemite Pacific Insurance Services LLC, to buy the company's retail operations in California.
Yosemite Pacific's offices in Fresno, Santa Maria and La Quinta will become part of Ascension's Pan American business unit.
Yosemite Pacific was originally formed in 2006 to serve the agricultural insurance needs of California's Central Valley but has evolved into a full-service brokerage offering both commercial and individual insurance products to more than 2,000 clients throughout California.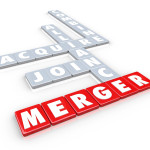 Ascension Insurance Services is a wholly owned subsidiary of Ascension Insurance Inc. Ascension is a privately held corporation.
Was this article valuable?
Here are more articles you may enjoy.