The Gar Tootelian agricultural chemical plant in Reedley, Calif. caught fire, causing more than an estimated $2 million in damage and sending up a plume of smoke that was visible across a wide area.
The Fresno Bee reported more than 100 firefighters responded Sunday to the four-alarm blaze that, authorities say, burned about 25 percent of the 16,000 square-foot complex.
Fresno County Cal Fire Capt. Jeremiah Wittwer says some workers were at the plant when the fire broke out, but no one was injured.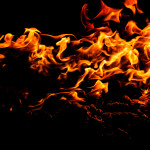 Fire officials are unsure of the cause of the blaze.
Copyright 2020 Associated Press. All rights reserved. This material may not be published, broadcast, rewritten or redistributed.
Was this article valuable?
Here are more articles you may enjoy.