A new report shows that nearly 70 percent of federally mandated and approved California Workers' Compensation Medicare Set-Aside settlements for injured workers require funding for decades of opioid use, often at dangerously high levels and in conjunction with other high-risk drugs.
The report from the California Workers' Compensation Institute issued on Monday looks at these set-asides. WCMSAs are insurer-paid plans in which claims administrators allocate funds from workers' comp settlements to cover future medical expenses arising from a work injury that might otherwise be paid by Medicare.
Most claims with settlements that include future medical provisions involve injuries that have become chronic and require ongoing care, with the amount allocated in a WCMSA based on a review of the worker's medical records and a projection of their future medical needs.
Authors of the CWCI report examined a sample of 7,926 California WCMSAs that were completed, submitted and approved by Medicare in 2015 and 2016.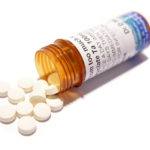 The authors compared the medical and pharmaceutical data from the approved plans against data from a case-matched control group of 71,771 closed California workers' comp permanent disability claims involving the same types of injuries to determine:
differences in the prevalence of opioids and other chugs between the two sample populations;
pharmaceutical dollars as a of total medical dollars in the control claims vs. the WCMSAs;
the prevalence of opioids in both samples;
the distributions of opioids by DEA risk classifications (Schedule Il, Ill and IV drugs);
the cumulative potency of the opioids dispensed during the life of the workers' comp claim vs. the projected
years of use within the WCMSA.
A review of the dollars allocated within the 7,926 approved WCMSAs found that the average amount set aside for prescription drugs was $48,986, while the average allocation for other medical expenses was $54,407, for a combined total of $103,393 for the 2015 and 2016 WCMSAs,
CWCI members and subscribers can access the report at www.cwci.org. Others can purchase the repot at the CWCI Store.
Related:
Was this article valuable?
Here are more articles you may enjoy.