Google Inc. won dismissal of a California class-action lawsuit alleging the company systematically paid male employees more than females.
The class proposed by the plaintiffs, covering "all women employed by Google in California," is too broad, San Francisco Superior Court Judge Mary E. Wiss said Tuesday.
"This class definition does not purport to distinguish between female employees who may have valid claims against Google based upon its alleged conduct from those who do not," Wiss wrote. She allowed the women to file an amended complaint.
The lawsuit claims that Google pays women less for equal or similar work and puts women on career paths with lower pay ceilings.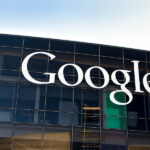 "As we said before, we work really hard to create a great workplace for everyone, and to give everyone the chance to thrive here," Gina Scigliano, a spokeswoman for Google, said in an emailed statement. "If we ever see individual discrepancies or problems, we work to fix them," she said.
James Finberg, plaintiffs' attorney, said they'll file an amended complaint by Jan. 3.
The new complaint will make clear "that Google violates the California Equal Pay Act by paying women less than men for substantially equal work in nearly every job classification," he said in an email Wednesday.
The case is Ellis v. Google Inc., CGC-17-561299, Superior Court, San Francisco County, California.
Copyright 2018 Bloomberg.
Was this article valuable?
Here are more articles you may enjoy.