A magnitude 3.3 earthquake has hit central Alaska, the Alaska Earthquake Center confirmed.
The center reported that the earthquake struck at 3:28 a.m. Sunday and its epicenter was 30 miles southwest of Manley Hot Springs, which has fewer than 100 residents.
The earthquake had a depth of about 9 miles.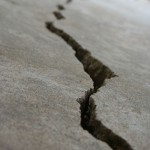 There were no reports of damage.
Copyright 2019 Associated Press. All rights reserved. This material may not be published, broadcast, rewritten or redistributed.
Was this article valuable?
Here are more articles you may enjoy.