A new credit-based scoring law brings Alaska into line with the rest of the nation, and the Property Casualty Insurers Association of America is applauding the state for that.
Alaska Gov. Bill Walker and the Alaska Legislature approved HB 195, prior to which Alaska was the only state in the nation that required insurers to strip out the credit-based insurance score from the rating process when renewing an insurance policy.
According to PCI, this limitation led to complaints and unnecessary churning of policies as consumers moved from carrier to carrier to retain their insurance score discount provided for new policies.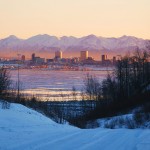 "Governor Walker and Alaska Director of Insurance Lori Wing-Heier should be commended for this common-sense approach that balances consumer protection with the opportunity for consumers to receive the full benefits of credit scoring which includes premium discounts," Armand Feliciano, PCI vice president for state government relations, said in a statement. "HB 195 resolves this ongoing problem that frustrated consumers when they lost their discount upon their policy renewal."
The bill contains consumer protections by enabling consumers to apply for extraordinary life circumstances exceptions such as catastrophe, serious illness, death, divorce, identity theft, loss of employment and military deployment. Consumers will also have the opportunity to appeal an adverse action to the director of the Division of Insurance.
Was this article valuable?
Here are more articles you may enjoy.