Authorities in California's San Francisco Bay Area are investigating the death of a man after a Tesla car he was driving veered off a road, crashed through a fence and into a pond.
KTVU-TV reports that rescuers pulled the submerged car, a Tesla Model S, from the pond early Monday and found the man's body inside. He was not identified.
California Highway Patrol says the car swerved off a road near the city of San Ramon around 8 p.m. Sunday night. Officials were investigating the cause of the crash.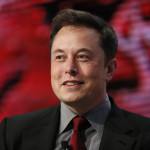 California authorities are investigating a March 23 crash of a Tesla Model X SUV on a California highway that killed the driver.
They're looking into the performance of Tesla's semi-autonomous Autopilot driving system.
Related:
Copyright 2020 Associated Press. All rights reserved. This material may not be published, broadcast, rewritten or redistributed.
Was this article valuable?
Here are more articles you may enjoy.