A Colorado rafting company says it can't be held responsible for the 2016 death of a Maryland man because the victim signed a waiver before entering the boat.
Aspen Whitewater Rafting filed a counterclaim Aug. 8 in the U.S. District Court of Denver in a lawsuit brought by Allison Parker accusing the outfitter of negligence and fraud.
Parker's 58-year-old husband, James Abromitis, died June 15, 2016, after being ejected from a boat during a rafting trip on the Roaring Fork River.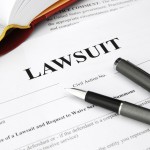 The Aspen Times reports the outfitter noted that both Abromitis and Parker signed a release that included an agreement not to sue for any loss or injury.
The counterclaim contends Parker committed breach of contract by filing the suit and should pay expenses associated with the litigation.
Related:
Copyright 2019 Associated Press. All rights reserved. This material may not be published, broadcast, rewritten or redistributed.
Was this article valuable?
Here are more articles you may enjoy.