A report says a Southern California beach city has persuaded federal officials to exclude about 2,700 coastal properties from updated flood maps, saving homeowners thousands in insurance costs.
The Los Angeles Times reported that as a result, homeowners in parts of Newport Beach would save up to $3,700 each, or $10 million combined, each year in premiums.
The newspaper says the city showed the Federal Emergency Management Agency that infrastructure such as seawalls and sand berms protected more of the waterfront than FEMA's models predicted.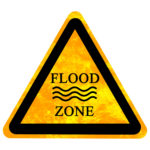 Initially, FEMA added more than 3,000 homes to expanded flood zones when it revised its maps in 2016, more than doubling the number of affected properties.
FEMA accepted revisions that knocked the total number of properties needing flood insurance by about 60 percent.
Copyright 2020 Associated Press. All rights reserved. This material may not be published, broadcast, rewritten or redistributed.
Was this article valuable?
Here are more articles you may enjoy.