Two mild earthquakes struck western Colorado, the U.S. Geological Survey confirmed.
The quakes hit early Tuesday but likely weren't strong enough to cause any damage.
The quakes were both just north of Glenwood Springs. The USGS says a 3.4 quake struck at 3:02 a.m. The second, a 3.6 quake, came at 4:13 a.m.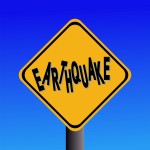 People in places including Glenwood Springs, New Castle and Gypsum reported feeling the quake.
The USGS says earthquakes of this intensity cause vibrations similar to the passing of a truck and would be very noticeable to people indoors, especially on upper floors.
Copyright 2021 Associated Press. All rights reserved. This material may not be published, broadcast, rewritten or redistributed.
Was this article valuable?
Here are more articles you may enjoy.